LIV Golf players WON'T earn World Ranking points… But what happens next?
Published:
The Official World Golf Rankings has decided not to recognize LIV Golf events, which has serious ramifications for LIV players' World Rankings and entry to majors.
In a huge blow to LIV Golf, the Official World Ranking Board has decided the Saudi-backed league will not be eligible for World Ranking points.
What the OWGR said about LIV Golf not being given World Ranking points
"This decision not to make them eligible is not political," said OWGR chairman Peter Dawson. "It is entirely technical. LIV players are self-evidently good enough to be ranked. They're just not playing in a format where they can be ranked equitably with the other 24 tours and thousands of players trying to compete on them."
Dawson went on to put the onus on LIV Golf to amend its format in a way that would make it comparable to the 24 other verified tours that are eligible for World Ranking points.
"Dustin Johnson, Sergio Garcia… of course they should be in the ranking," he said. "We need to find a way to get that done.
"I hope that LIV can find a solution. Not so much their format. That can be dealt with through a mathematical formula. But the qualification and relegation."
Currently, there is no relegation element to LIV Golf. In theory, a player could finish last in every event without any repercussions on his playing status. On all other tours, players have to meet certain criteria to retain their card, or face being 'relegated' and replaced by another player.
Why isn't LIV Golf eligible for World Ranking points?
LIV Golf doesn't meet the 14 different criteria required to achieve OWGR status, including:
– Recognized events must be 72 holes; LIV's are 54. (Exceptions have been granted for developmental tours, and LIV believe OWGR doesn't make this mandatory.)
– The field should average 75 golfers over the course of a season; LIV fields are capped at 48.
– Tournaments should include a 36-hole cut; LIV events have no cut.
– Tours must host an open qualifying school before each season; LIV has handpicked its roster of golfers, although the circuit has plans for a promotion series, which would allow as many as 12 players to move up to LIV Golf events.
– Tours should hold spots for local and regional players. The PGA Tour, for example, hosts an 18-hole competition the Monday before a tournament, with four finishers advancing to the main tournament. LIV has announced no such offering.
– OWGR has occasionally made exceptions to the rules, but as far as we understand, no tour has ever been seriously considered when failing to meet so many of the criteria.
LIV Golf's response to the OWGR decision
Unsurprisingly, LIV Golf isn't delighted about the OWGR's decision. They immediately released a statement, saying:
"OWGR's sole objective is to rank the best players across the globe. Today's communication makes clear that it can no longer deliver on that objective.
"Players have historically remained subject to a single world ranking to qualify for major championships, the biggest events, and for corporate sponsor contract value.
"A ranking which fails to fairly represent all participants, irrespective of where in the world they play golf, robs fans, players, and all of golf's stakeholders of the objective basis underpinning any accurate recognition of the world's best player performances. It also robs some traditional tournaments of the best fields possible.
 
"Professional golf is now without a true or global scoring and ranking system. There is no benefit for fans or players from the lack of trust or clarity as long as the best player performances are not recognized.  
 
"LIV will continue to strive to level set the market so fans, broadcasters, and sponsors have the assurance of an independent and objective ranking system and the pure enjoyment of watching the best golf in the world."
What happens now?
When LIV Golf launched, it attracted many of the game's biggest names with big-money contracts, including players very highly ranked in the Official World Golf Rankings.
However, because these players have only been earning OWGR points in their major appearances or rare DP World Tour outings, their World Rankings have been falling.
At the end of LIV's first season, 12 of its players were in the OWGR top 50, and 24 were in the top 100. In the latest ranking, only Cameron Smith (15th) and Brooks Koepka (18th) are in the top 50, and LIV has only six players ranked in the top 100 of the World Rankings.
It's widely accepted that LIV Golf players are now "underrated" in terms of their World Rankings, but unless LIV events become eligible for World Ranking points, that situation will only worsen.
According to DataGolf, an independent golf analytics website, Dustin Johnson would be the 39th-best player in the world, while the OWGR ranks him 121st.
Why do World Rankings matter?
World Rankings are one element of qualification for the biggest events in golf, with majors often inviting all players ranked in the top 50 or 60 in the world.
While some LIV players have exemptions thanks to previous major victories and finishes, many relied on their World Ranking to ensure their entry into the sport's flagship events.
The 2023 majors saw 15 to 18 LIV players compete, but that looks likely to dip into single digits as LIV players continue to slide down the World Rankings. That could mean some of golf's biggest events take place without some of its best players.
What will LIV Golf do next?
LIV Golf can change its format and reapply for World Ranking points, but based on the OWGR statement, it would need to make significant changes in order to become eligible.
It would need to add an element of relegation and qualification, rather than simply cherry-picking the players it wants and guaranteeing them playing rights. That security is part of what has attracted some big-name players, particularly those heading toward the twilight years of their careers, and LIV has already given many of them huge payments to play.
The LIV Golf schedule is already set for 2024, which means it could be some time before it is in a state the OWGR deem acceptable for World Ranking points.
What do the players say?
Bryson DeChambeau
Bryson DeChambeau is one of LIV's biggest stars and unsurprisingly is keen for LIV players to be eligible for World Ranking points. DeChambeau had previously suggested the OWGR could create "an exemption category for LIV players based on how they play during the course of the year".
"I think that would be the most fair and opportune thing for LIV golfers," he continued, "considering the fields we have, the major champions we have, and the elite-level play that we have each and every week.
"The OWGR points — we have gone so far down the list now that it's really difficult to make us even relevant."
After the OWGR decision, DeChambeau gave the following suggestion on what action should be taken to ensure LIV golfers should have the opportunity to play in majors.
"We would love to find another way to be integrated into the major championship system since I think we have some of the best players in the world.
"Top 12 on the list, the money list at the end of the year or the points list at the end of the year would be, I think, obvious for the major championships to host the best players in the world at those four events each year. "
Cam Smith
Other LIV golfers have commented on the decision, including Cam Smith who has very strong views on the OWGR.
"I think it (OWGR) is almost obsolete now. We've got some guys out here who are playing some of the best golf in the world and they're outside the top 100, 200 in the world. It's pretty ridiculous."
Smith was asked about which LIV golfers this decision will impact most to which he answered, "The up-and-coming guys for sure. Talor's (Talor Gooch) had probably his best career year. To see him probably not going to be in the majors next year is pretty poor.
"That's the biggest thing – finding a resolution for those majors. If they do it, great. If they don't – I wouldn't be surprised. It's a pretty sour place to be in at the moment."
Talor Gooch
Here's a player who'll be massively impacted by this decision. Arguably, Gooch has had the best season of his career, winning three times and putting together some brilliant rounds to constantly be at the top of the leaderboards. Following the announcement by the OWGR, Gooch made the following comments.
"It's not surprising given everything that's gone on the last one to one and a half years. Nonetheless, it further confirms the irrelevancy of the OWGR.
"Their job is to rank players all around the world; it's not players' and tours' jobs to conform to what they decide is worth getting ranked, or how you're able to get ranked.
"It's their job to figure out who the best players in the world are – which they aren't able to do. I don't think they should be the keyholders for that."
Dustin Johnson
Dustin Johnson is a two-time major champion, and still widely regarded as one of the best players in the world, despite slipping out of the top 100 in the OWGR. However, his views are very clear on the matter.
"I feel like you can't really use the world ranking system anymore. That's my take on it. Hard to use the world ranking system if you're excluding 48 guys that are good players. The rankings are skewed."
"It doesn't really affect me as it does some of the other guys. I want the points for the other guys."
Patrick Reed
Patrick Reed is another golfer who's found himself sliding down the OWGR. He's another LIV golfer who is unhappy with the decision by the OWGR to not award LIV players World Ranking points at their events.
"Obviously it's disappointing. Until the actual world ranking reflects the actual top players in the world, then to me it's just kind of a broken system.
"Just because we play on a different tour, it shouldn't matter."
Richard Bland
Former DP World Tour player, Richard Bland, believes that the decision made by the OWGR is wrong and can negatively impact the game.
"I don't care what people say about LIV and who's playing on it and why they came to LIV, they're still some of the best players in the world.
"In my opinion, Brooks has been one of the best players in the world this year, finishing second in the Masters and winning the PGA Championship. You can't deny that."
"It doesn't matter where you play your golf. The world rankings should show that – and it doesn't. I don't know how you get around that.
"It's disappointing because you are just robbing the golf fan, maybe in a few years' time, of the best players playing in the biggest tournaments. And that's what it should be.
"It shouldn't matter where you play your golf. The game has got to come together and go right. You know that LIV's here to stay. So, instead of just trying to shut it out the whole time, and hurt the players, and hurt the golf industry, and hurt the golf fans. That's just got to stop."
Peter Uhlein
Uihlein recently played at the Alfred Dunhill Links Championship, teeing it up with LIV Golf Chairman and PIF Governor, Yasir Al-Rumayyan. The American also announced he played with Peter Dawson, Chairman of the OWGR
"I actually played with Mr. Dawson on Friday. We had a nice chat. Just the few conversations I've had with Mr. Dawson, he likes LIV, he loves what's going on here, I just think he would've liked to have seen a couple of tweaks. But it doesn't seem like it's that far off, from the understanding that I got in speaking to him.
"Obviously, we're going to have to wait another whole year, and by that time, all guys' world rankings are going to be so shot, you're not going to get enough points.
"I saw Bryson made a comment about maybe how the majors might have to change their exemption criteria. It'll be interesting to see how it all plays out from here."
Rory McIlroy
Rory McIlroy said he would be open to LIV players receiving World Ranking points, but only if the league can meet the required elements.
"I certainly would want the best players in the world ranked accordingly," the four-time Major champion said. "If Dustin Johnson is somehow 100th in the world, it's not an accurate reflection of where he is in the game.
"But at the same time, you can't make up your own rules. There's criteria there, everyone knows what they are. If they want to pivot to meet the criteria they can.
"I've no problem with them getting ranking points at all, but you have to meet the criteria. If you don't it's harder to justify why you should have them."
Justin Thomas
Justin Thomas has been less understanding of LIV's plight.
"I mean, I don't understand. It's very obvious and written there right in front of them, they just naturally want what's best for them. Just like the decision they made to go there," Thomas said.
"I totally understand if I was doing the same situation, I would want it, but that doesn't necessarily make it right.
"The governing bodies have created a system for a reason, and that's to try and create the best system possible to determine the best players in the world.
"Now, is it going to be skewed because some of the top players aren't in there? Yeah, but that's their own fault."
Ernie Els
Former World Number One Ernie Els takes a similarly firm stance, pointing to the Champions Tour as an example for why LIV shouldn't receive points.
"The rest of the world is playing 72-hole stroke-play events," he said. "You have a cut after 36 holes and that's how you get your ranking and make your money. LIV Golf doesn't do that, so why would you be under the same brush with the rest of the world?
"It doesn't make any sense. It's a different format of golf. It's what we do on the Champions Tour at the age of 50 and they don't give us world ranking points.
"Just because you are playing for $20 million a week doesn't change anything. It's still 54 holes. There's no basis to it, there's no substance to it. You can't have a 48-man tour playing no-cut golf and expect the world to take you seriously. It's not going to happen."
About the author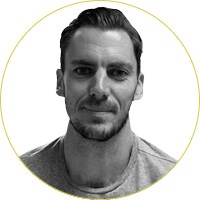 Rob McGarr – Contributing Editor
Rob McGarr is a freelance contributor at Today's Golfer.
He has been a writer and editor for over 15 years, covering all manner of subjects, including golf (obviously).
You can follow him on YouTube where – depending on what day of the week it is – he'll either be trying his best to get his handicap down to scratch or shoving his clubs in a cupboard, never to be seen again.
He's also on Twitter and Instagram, which is pretty ironic considering he generally loathes social media.
Rob is a member at Royal North Devon, where he plays off a four-handicap.
Rob uses a Callaway GBB Epic Sub Zero driver, Ping G 3-wood, Callaway X Forged UT 18 2-iron, Ping i25 irons, Cleveland RTX-3 wedges, Bettinardi BB1 putter and the Bridgestone Tour B XS golf ball.
- Just so you know, whilst we may receive a commission or other compensation from the links on this page, we never allow this to influence product selections.