Best Black Friday Golf Putter Deals 2023 – Incredible savings are still available this Cyber Monday
Published:
Grab yourself a Cyber Monday bargain on a new putter to help you save cash and hole more putts.
JUMP TO: Best Black Friday Golf Deals on Putters – US | Best Black Friday Golf Deals on Putters – UK | FAQs
If it hasn't been your season on the greens then check out the best Black Friday golf deals on putters so you can grab a new flat stick while saving a heap of money.
Black Friday 2023 has come and gone, but fear not because the deals are here for one more day! Cyber Monday is your last chance to capitalize on the major savings offered by retailers. Act quickly otherwise you could find that putter you've always wanted back at full price in the blink of an eye.
Cyber Monday deals on putters: The best offers on the internet
US Deals
Dick's Sporting Goods: 42% off the Axis1 Rose Putter
PGA Tour Superstore: 43% off the TaylorMade Spider GT Putter
Golf Galaxy: Save $232 on a SIK Flo Putter
UK Deals
Clubhouse Golf: Save 43% on a TaylorMade GT Spider Splitback Putter
American Golf: Save £90 on a Cobra Agera 3D-printed Putter
Scottsdale Golf: Odyssey O-Works #7 Putter for under £100
Don't forget! You can get 20% off a Today's Golfer subscription AND get 24 Wilson golf balls this Black Friday. Use code EXTRA20 at the checkout. 
Best Cyber Monday Deals: Putters –
US
Was $439 – Now $299
SAVE $140!
EvnRoll's clever 'Sweet Face Technology' features grooves that are specially designed to produce consistent distance, even if you don't strike the center of the face. Evnroll sit among the top-end premium putters, so to see one for under $300 is very rare.

Read our full Evnroll ER7 putter review.
Was $279 – Now $199
29% off
The Ping Anser is a classic putter that never goes out of fashion, and golfers who prefer blades to mallets will love it. There's a surprising amount of technology packed into the blade, with a multi-material construction (different parts are made of stainless steel, tungsten, and aluminum) increasing stability and forgiveness, while the insert provides soft feel and consistent roll.

It's available in 33", 34" and 35" and, at under $200, we feel it's a bargain.
Was $349.99 - Now $199.98 at PGA Tour Superstore.
ON SALE
TaylorMade's Spider has done more than any other flat stick to change putters over the last decade, ranking in the best putters category for many years. It played an instrumental role in convincing the likes of Dustin Johnson, Rory McIlroy, and Jason Day – plus countless other pros – to switch to bigger, more forgiving, higher MOI putters.

The Spider GT sets a new standard in terms of performance and contemporary construction. Its modern wing design has sharp angular features and extreme perimeter weighting for optimal forgiveness. As far as compact stable putters go, the GT is right there amongst the very best, and is available at a fantastic price for Black Friday.

Read our full TaylorMade Spider GT putters review.
| | |
| --- | --- |
| Head style | Mallet |
| Head weight | 365g |
| Stock grip | SuperStroke GT 1.0 |
Was $579.99 – Now $347.99 at Golf Galaxy
ON SALE
SIK putters are used by the likes of Bryson DeChambeau and Sir Nick Faldo.

The SIK FLO has a very high MOI and stretched-out center of gravity for maximum forgiveness and consistency. It's milled for great feel and we named it one of the best armlock putters available.

SIK putters normally come at a very premium price but this Black Friday offer puts them in line with other top-brand putters.

Best Cyber Monday Deals: Putters –
UK
Was £279.00 - Now £159.00 at Clubhouse Golf.
SAVE 43%
Spider GT Splitback incorporates one of the standout features of Spider X with True Path, TaylorMade's ball alignment, and stroke visualization aid.

While standing over Spider GT Splitback, True Path is highly visible and seamlessly integrated into the head. The contrasting white section, black sightline, and arrow-shaped rear edge help golfers visualize their putting stroke and ball path before ever executing the putt. 

Read our full TaylorMade Spider GT putters review.
Was £269.00 - Now £179.00 at Scottsdale Golf.
SAVE £90!
The Fetch has been a really good putter for a good few years now, just ask Lee Westwood, he's won plenty of cash out on tour with his. This new model with a sightline that runs all the way to the ball is a decent improvement on what is a pretty compact mallet head.

Read our full Ping 2021 putters review.
Was £150.00 - Now £79.00 at Clubhouse Golf.
SAVE 47%
Wilson's Infinite is a family that's stood out for a few years now. Inspired by the company's headquarters in Chicago, each putter is named after a local landmark or neighborhood.

With a double-milled face, the putters promote consistent impact, roll, and distance control. The counterbalance technology moves the balance point closer to the hands for a smoother, more controlled putting stroke.
Was £269.00 - Now £179.00 at American Golf.
SAVE £90!
The Agera is an oversized mallet and it's available in both a standard length and armlock model. The total head weight is 370g, but 320g of that mass (that's 84%) is positioned below the center of gravity.

A 3D-printed lattice in the center of the head frees up mass to maximize forgiveness. With an MOI of 7600g cm2, the Agera is the most forgiving putter in the family. The Face Balanced set-up is a good choice for straighter putting strokes. 

Read our full Cobra King 3D putters review.
Was £259.99 - Now £199.00 at Scottsdale Golf.
SAVE £60!
Odyssey's proven major-winning Versa technology has dominated Tours all over the world. The black and white high contrast alignment system helps golfers with their alignment at address and through your stroke. It highlights the proper face angle and improves concentration, so you make more putts.

The Seven S is a toe-hang mallet putter with our short slant neck, best suited for strokes with face rotation and arc.

Read our full Odyssey White Hot Versa putters review.
Black Friday Golf Club Deals:
FAQs
When does Black Friday sale end?
Deals will continue to drop over the weekend, even though Black Friday has been and gone. This year Black Friday landed on Friday 24 November, but thankfully for us consumers the deals didn't end then! Amazing offers are expected to end on Monday 27 November (Cyber Monday). So, be sure to shop these outstanding deals soon, before it's too late…
How long does Black Friday last?
Officially, Black Friday is one day when retailers slash the price of their products allowing customers to make major savings they otherwise wouldn't at any other time of the year. However, Black Friday is now much more of a weekend event, culminating on the following Monday – often referred to as Cyber Monday. This year the best deals will run between Friday 24 November and Monday 27 November.
How much does Black Friday discount?
Black Friday discounts vary significantly between retailers with some research suggesting the average savings across the sale period to be in the region of 50%. You can expect the most popular items to receive more modest discounts of 20-30%, and less popular items to receive heavier reductions of 70% plus. Items will likely be discounted further as the official day draws closer.
Is Black Friday a good time to buy golf clubs?
Black Friday sales undoubtedly present one of the best opportunities in the year for golfers to secure bargains on golf clubs from the biggest brands in the game. With new models of clubs being released in the new year, Black Friday sales are used by retailers to turnover surplus stock which is great news for golfers wanting to upgrade their bags with a new club, or 14!
Do golf retailers offer Black Friday deals?
Along with major online retailers such as Amazon, the majority of the biggest golf retailers will capitalize on the increased traffic around Black Friday and offer attractive discounts to customers ahead of the holiday season. PGA Tour Superstore, Dick's Sporting Goods, Scottsdale Golf, and American Golf all offer Black Friday deals and are some of the most reputable places to purchase golf clubs.
About the author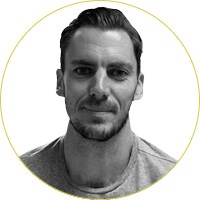 Rob McGarr – Contributing Editor
Rob McGarr is a freelance contributor at Today's Golfer.
He has been a writer and editor for over 15 years, covering all manner of subjects, including golf (obviously).
You can follow him on YouTube where – depending on what day of the week it is – he'll either be trying his best to get his handicap down to scratch or shoving his clubs in a cupboard, never to be seen again.
He's also on Twitter and Instagram, which is pretty ironic considering he generally loathes social media.
Rob is a member at Royal North Devon, where he plays off a four-handicap.
Rob uses a Callaway GBB Epic Sub Zero driver, Ping G 3-wood, Callaway X Forged UT 18 2-iron, Ping i25 irons, Cleveland RTX-3 wedges, Bettinardi BB1 putter and the Bridgestone Tour B XS golf ball.
- Just so you know, whilst we may receive a commission or other compensation from the links on this page, we never allow this to influence product selections.