FootJoy Fuel Golf Shoes Review
Last Updated:
What we say...
FootJoy Fuel is the brand's most athletically-styled golf shoe ever, targeting the modern golfer.
When you think of FootJoy, chances are that you picture some of the best golf shoes to grace the game with the more traditional style the brand is most renowned for. While FJ have produced some great spikeless golf shoes before, they have always been synonymous with models such as 2021's Premiere Series and Traditions shoes.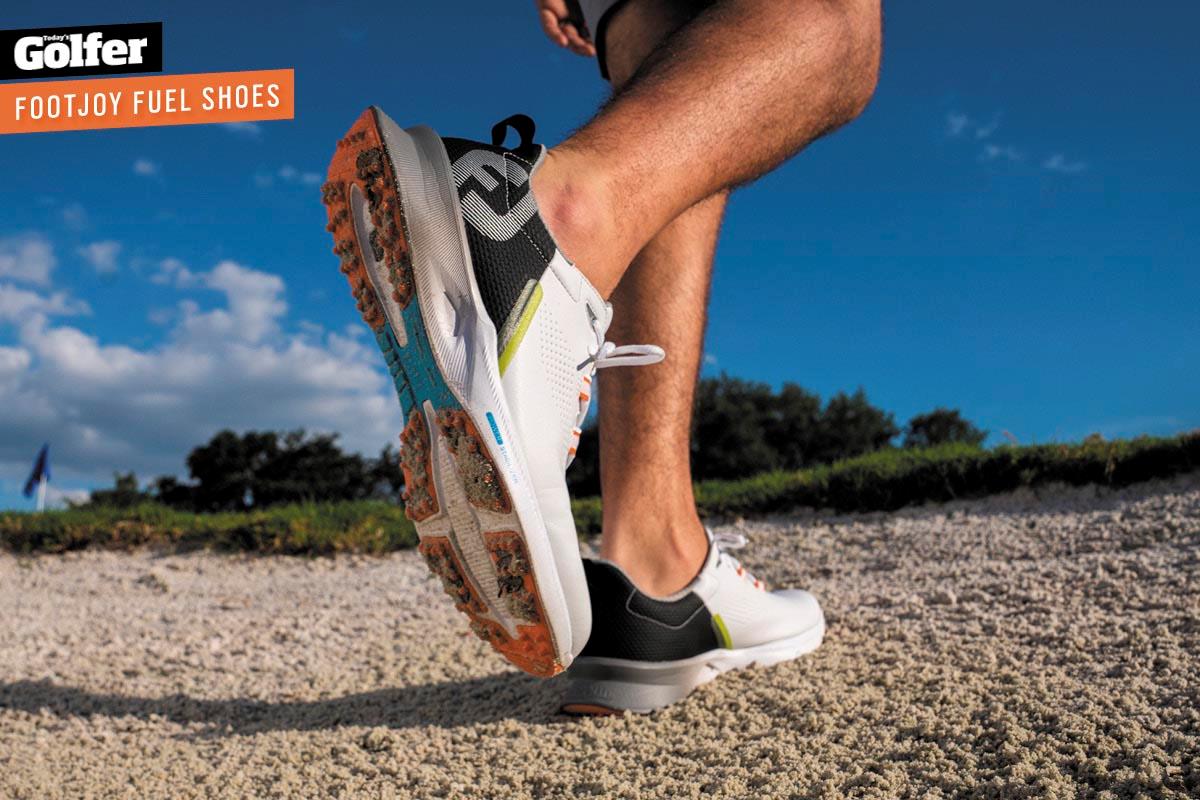 But all that has changed with the introduction of Fuel, the brand's most athletic shoe ever. Golf has seen an influx of new and returning players in the past two years and, with more and more youngsters taking up the game, FJ have cleverly decided to target that new, modern market with this bold model.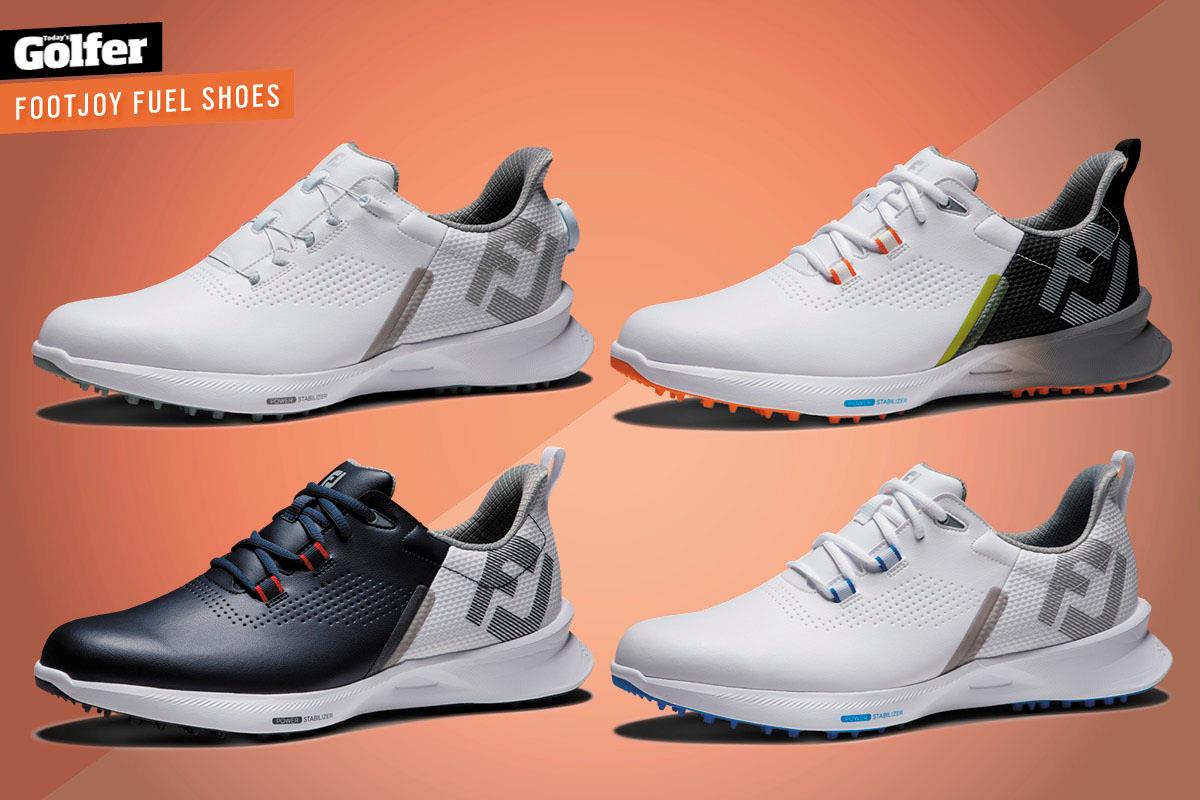 Fuel stands out from the rest of FootJoy's extensive range, with its dynamic design, streamlined styling and bold colours. Available in men's, women's and junior models, Fuel's outsole is inspired by the superb Pro SL, as the brand seeks to deliver Tour-proven performance in its most modern design.
It delivers enhanced grip, increased traction and superb stability, while proving totally suitable for wearing off the course.
The synthetic uppers are waterproof and designed to be easy to clean, making this an ideal shoe for UK golfers.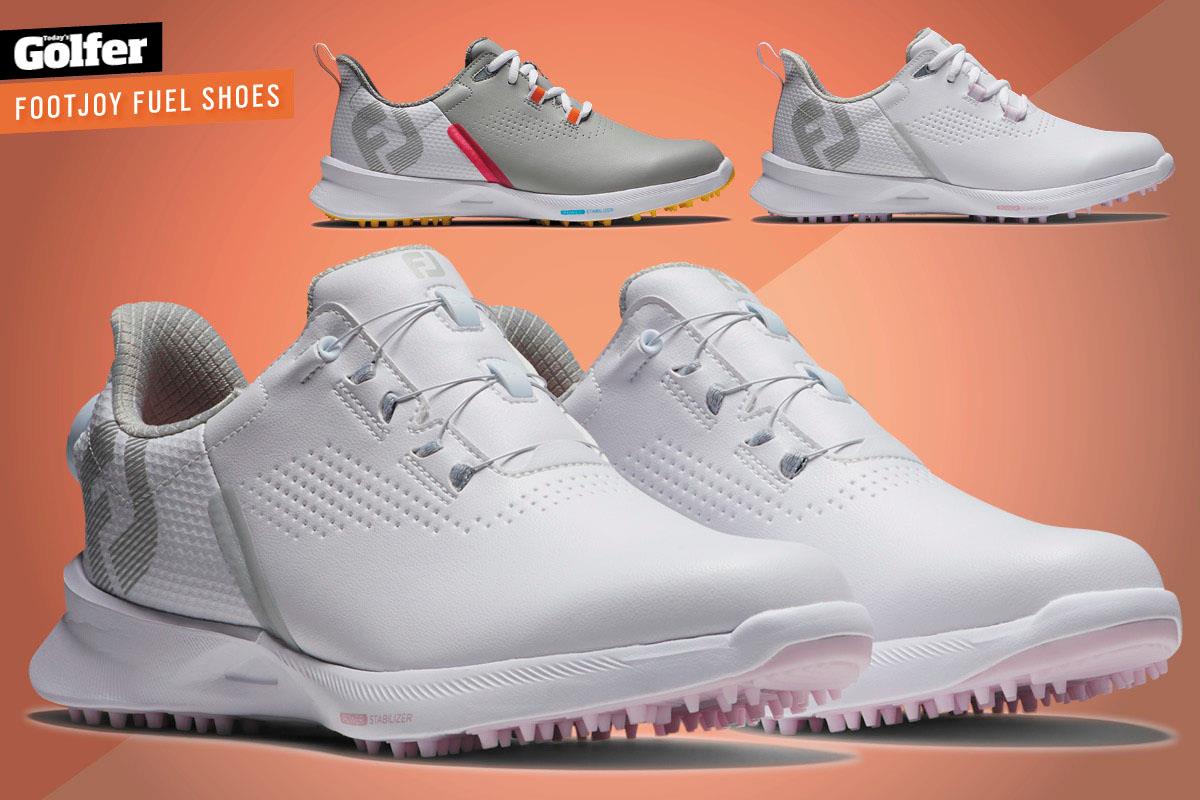 Fuel has a Stratolite EVA midsole, which provides lateral support, and a stability bridge in the centre of the sole for additional support through the swing.
While the shoe targets new golfers, you can still expect to see the shoe on the world's biggest tours with FJ ambassadors Will Zalatoris and Max Homa among the players who will be wearing them, and we can't blame them. It's clear to us that FootJoy's golf shoe rivals are going to have to go some to produce models that look better than Fuel in 2022.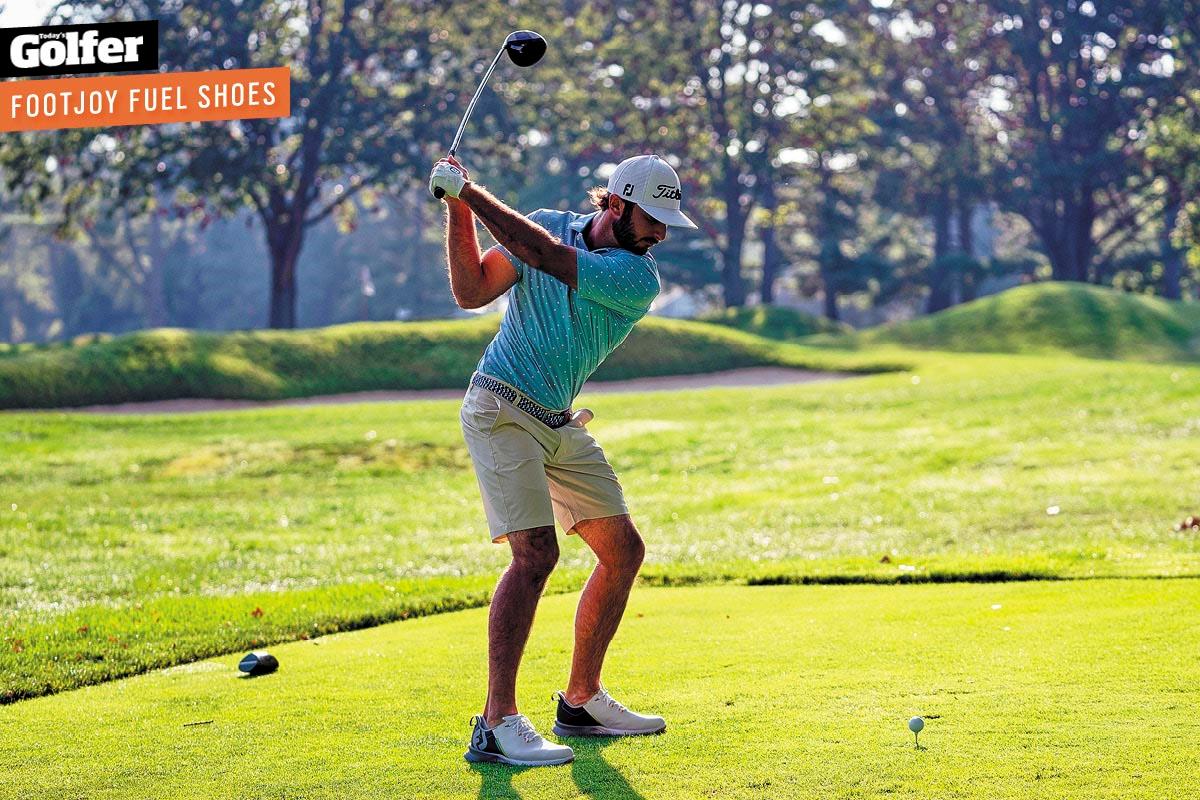 There are eight models available in all – four men's, three women's and one junior. We're huge fans of the men's White/Black/Orange colourway, but if they're a little too bold for your tastes there are also  White/Grey/Blue, Navy/White/Red and White/Grey (BOA) options.
The women's Fuel comes in a stunning Grey/Yellow/Pink, along with White/Pink (laced) and White/Pink (BOA) options. The he junior version comes in White/Black/Lime.
Fuel are priced at £134.99 (men's laced), £159.99 (men's BOA), £124.99 (women's laced), £149.99 (women's BOA), and £64.99 (junior laced).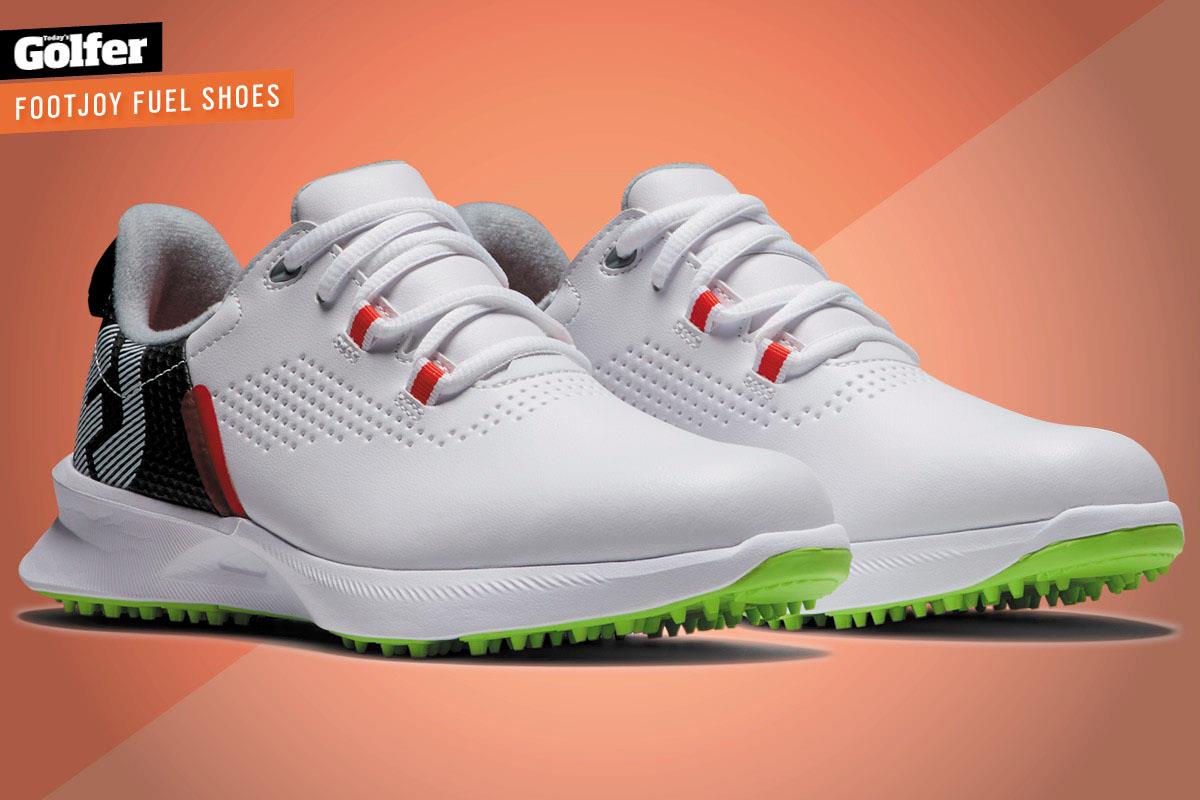 What FootJoy say about the Fuel golf shoe
Guy Smith, FJ product manager for footwear: "Fuel embodies the FJ brand taking a step forward in providing technical and innovative driven footwear.
"Undoubtedly the shoe takes the athletic offering to a new level, where we have been able to leverage our expertise in golf driven performance from our market-leading range and bring these technologies into the category to amplify what was previously possible - none more so than the Pro SL-inspired outsole.
"The feedback from tour players has been overwhelming positive with many taken aback at just how light the shoe is.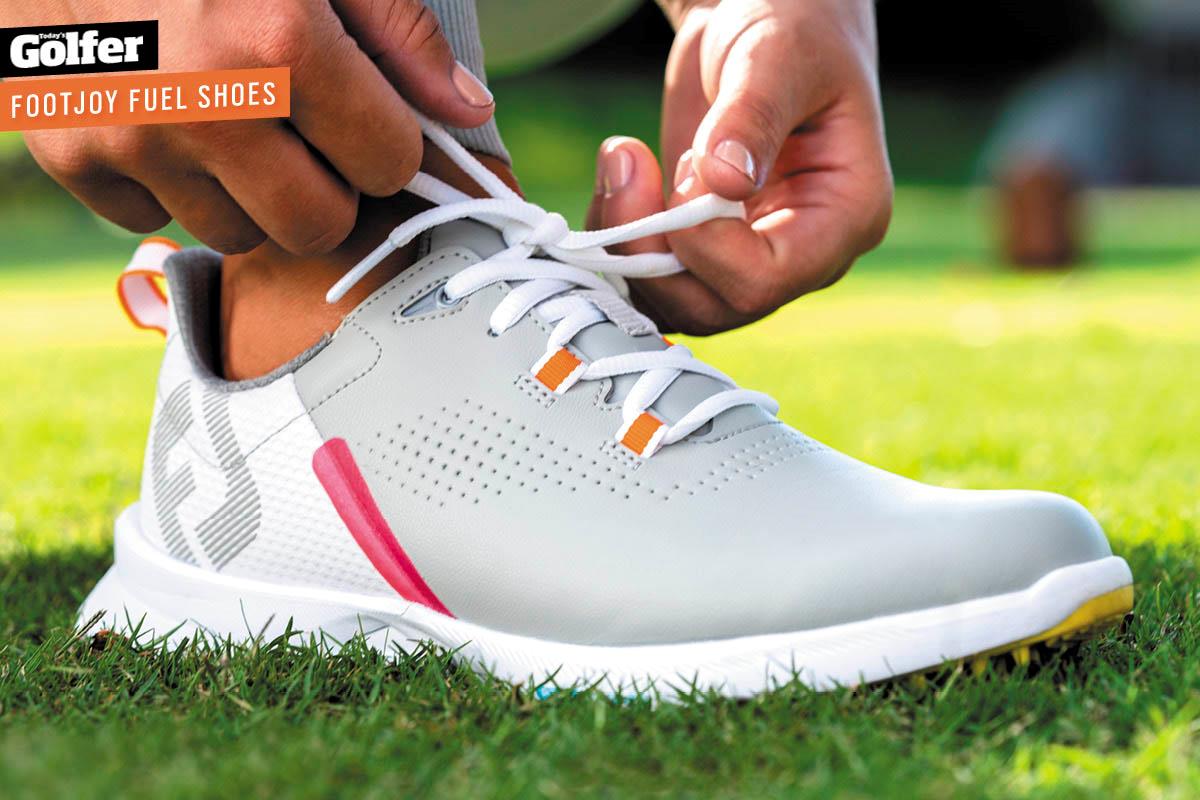 "Whether a shoe for use in tournament play, practice rounds or even travelling to and from the course – it has the style, comfort and versatility that many of the world's best players are looking for.
"It's an incredible shoe and to be able to diversify the offering across men's, women's and juniors' is hugely exciting.
"We look forward to seeing a range of golfers stepping up to the tee in the all-new Fuel this year."
RELATED: Best Spiked Golf Shoes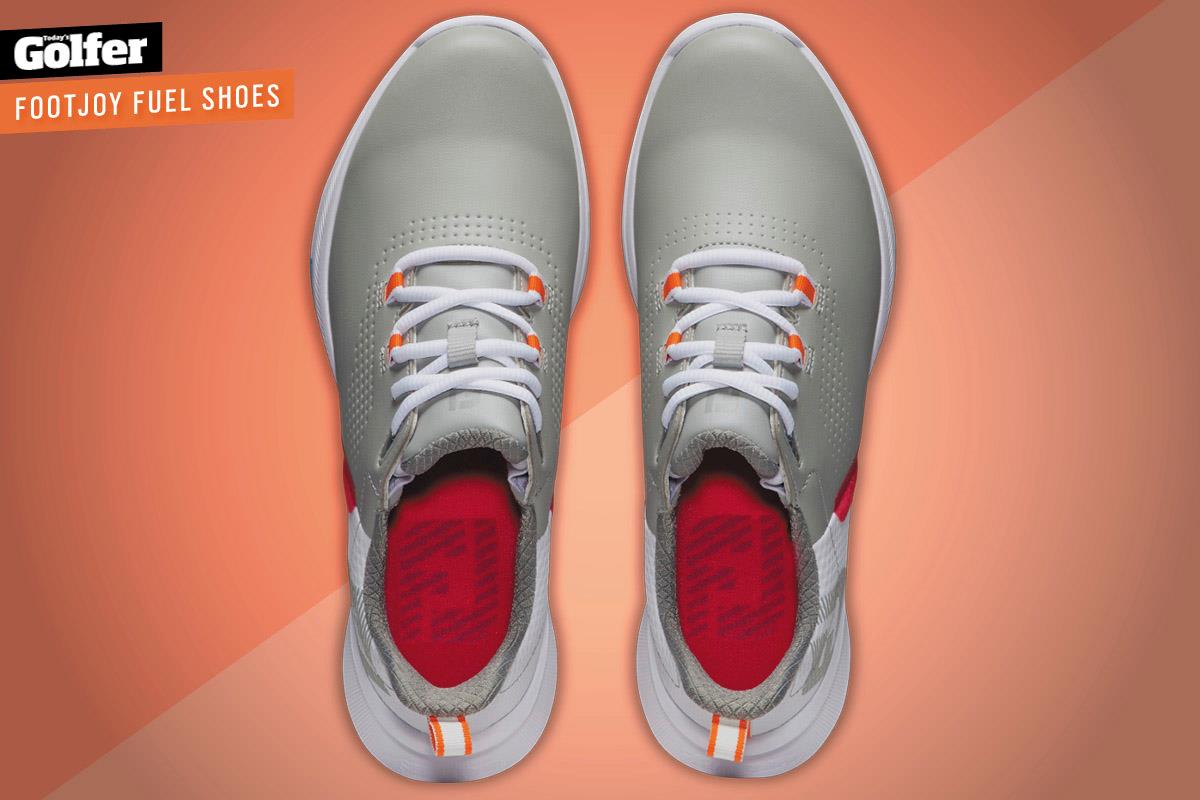 Product Information
FootJoy Fuel Golf Shoes
RRP £134.99 | VIEW UK OFFER | RRP $129.99 | VIEW US OFFER
RRP: £134.99 (men's laced), £159.99 (men's BOA), £124.99 (women's laced), £149.99 (women's BOA), and £64.99 (junior laced).
Launched: January 2022
Spiked/Spikeless: Spikeless
Colours: Men's – White/Black/Orange, White/Grey/Blue, Navy/White/Red, White/Grey (BOA). Women's – Grey/Yellow/Pink, White/Pink, White/Pink (BOA). Junior – White/Black/Lime.
Waterproof?: Yes (One-year guarantee)