What's In The Bag: Tom Kim
Published:
What golf clubs and ball does Tom Kim (Kim Joo-hyung) use? We delve into the PGA Tour star's golf bag to find the answer.
Kim Joo-hyung, otherwise known as Tom Kim, is one of the most exciting young golfers in the world.
In 2022 he picked up his first two PGA Tour wins, at the Wyndham Championship and Shriners Children's Open, finished in the top-50 at The Open and the US Open, and was a star throughout the Presidents Cup.
His first two PGA Tour titles saw him become the second-youngest two-time winner in PGA Tour history, only one month older than Ralph Guldahl – and that was back in 1932. Kim also became the first player since Tiger Woods to claim two PGA Tour wins before turning 21.
Kim successfully defended the Shriners Children's Open in 2023, becoming the youngest player since Tiger Woods to win three PGA Tour titles, at just 21 and four months.
"I'm 21, I'm not the oldest guy out here, and the kids here are even younger than me," said Kim. "I feel like I'm kind of close in age with them, and if there's anything I can do just to inspire one kid out there, it would mean the world."
Kim has understandably been tipped for a hugely successful career and it will be exciting to watch his progress. In the meantime, let's have a look at what's in the bag for Tom Kim…
Tom Kim WITB
What driver does Tom Kim use?
Tom Kim uses a Titleist TSi3 (13.5°) 3-wood with a Mitsubishi Tensei 1K Pro White 70 TX shaft
Tom Kim ranks 22nd on the PGA Tour for Total Driving. Whilst his 297.6-yard average distance is relatively low by PGA Tour standards, his driving accuracy is the 7th best on Tour and sees him hit 67.49% of fairways.

"I had been playing the TSi3 for the longest time and I thought I wasn't going to change it, but after trying it [TSR3] at TPI [in the summer of 2022], it was just so good that I had to put it in the bag, and it's been working out really well," Kim said.

"My percentage in the fairway has gone up and, yeah, it's a keeper. Missed hits, solid hits, it just stays in the wind so well for me, that's what I've had trouble with before and I thought I was going to use the 'i' for the rest of the season, but I put it right in the bag because I gained ball speed, gained swing speed, smash factor went up and holds it really well into the wind. So it was great." 

Read our full Titleist TSR driver review.
What 3-wood does Tom Kim use?
Tom Kim uses a Titleist TSi3 3-wood with a Mitsubishi Tensei 1K Pro White 70 TX Shaft.
The TSi3 has a small profile with a deep face and is aimed at better players who want to be able to shape the ball. Titleist's SureFit CG Track allows the fairway wood's center of gravity to be easily moved from neutral, toe, or heel bias. The upgraded track design allows the 12g weight to disappear into the sole of the club after adjustment.

Read our full Titleist TSi3 fairway wood review.
What hybrid does Tom Kim use?
Tom Kim uses a Titleist TSR3 (19°) hybrid with a Graphite Design Tour AD AG04 Hybrid Prototype 9 X shaft.
Titleist hybrids are the most played on tour and it's no surprise Tom Kim has one in the bag, given his full-bag Titleist setup.

The Titleist TSR3 is available in 19º, 21º, and 24º lofts and has a tour-inspired iron-like profile with less offset than the TSR2. It generates a flatter trajectory and, thanks to a new highly-adjustable 5-position SureFit Adjustable CG Track System, players can dial in their ideal setup.

Read our full Titleist TSR3 hybrid review.
What irons does Tom Kim use?
Tom Kim uses Titleist T100 irons from 4-iron to 9-iron, plus a Titleist T200 3-iron. The T100 irons feature True Temper Project X 6.0 shafts, while the T200 has a Project X 5.5 shaft.
Approach play is one of Tom Kim's strengths; he's ranked 10th on the PGA Tour for 'Strokes Gained: Approach to Green', 17th for 'Greens in Regulation', and 19th for 'Proximity to Hole'.

He uses the Titleist T100 irons, which are hugely popular on tour, plus the more forgiving Titleist T200 as a 3-iron.

He moved to the new 2023 version of the T100 irons when they launched.

"The feel was just so much better," said Kim on his first impressions of the new models. "And to be honest, I've gone through three sets of T100s, and every time I hit the new ones, I kind of question, 'Man, can it get any better?' And for some reason it does." 

Read our full Titleist T100 irons review.
What wedges does Tom Kim use?
Tom Kim uses Titleist Vokey wedges, in 46°, 53°, and 59° lofts.
Tom Kim opts to use a Vokey SM9 46° rather than the PW from his Titleist T100 set. As he has a 3-wood, hybrid, and 3-iron in the bag, there's only room for three wedges, including the PW.

To cover the loft and yardage gaps he wants, Kim as a 52° wedge bent to 53°, and a 60° bent to 59°.

The 46° and 53° are Titleist Vokey Design SM9, while the 59° is a Titleist Vokey Design WedgeWorks Proto. The 46° and 53° are both F grind, with 10° and 12° of bounce respectively. The 59° is an A grind.

In terms of shafts, the 46° features the Project X 6.0 used in his irons, while the 53° and 59° have True Temper Dynamic Gold Tour Issue X100 shafts.

Read our full Titleist Vokey SM9 wedge review.
What putter does Tom Kim use?
Tom Kim uses a Scotty Cameron TourType Timeless GSS tour prototype putter with a SuperStroke Zenergy Tour 1.0 grip.
Scotty Cameron putters are extremely popular on tour and Tom Kim's one is a beauty, with his initials stamped on the back.

"I have a dot on the top and a line on the bottom," said Kim. "I've played this putter for more than a year now. I think my first week with this putter was at the Presidents Cup last year, worked pretty well so it's been in the bag for a long time, and it doesn't plan to leave any time soon." 

Not sure which putter to get? We've tested 71 of the best putters money can buy.
What golf ball does Tom Kim use?
Tom Kim uses the Titleist Pro V1x golf ball.
The Titleist Pro V1 and Pro V1x are the most widely used golf balls on tour. Tom Kim opts for the higher-spinning and higher-launching Pro V1x, which also has a slightly firmer feel than the Pro V1.

I've been using [Pro V1x] for my whole life," he says. "For me, when I hit a shot, and it comes in the window that I see it… just that consistency of seeing that window every time, where a lot of golf balls, sometimes you might hit a shot, and it might go a little far, it might go a little short. With Titleist being the best ball, number one in golf, it shows you that consistency.

"(With Pro V1x) I feel like I can get a little bit more height with it. I can control the spin a little bit more with my irons and with the driver, going from low flight to high flight. 

"I think the big thing is obviously the window, but for me also, it's the sound off of the club head and the feel. I'm a little sensitive with a little bit of sound, and I feel like it determines almost the shot that I hit because I have to be used to the sound of when it makes impact. I want to hear that ball coming off the face. But once I hear good sound, good feel, and I see my window, I'm all set to go." 

Read our full Titleist Pro V1x golf ball review.
Today's Golfer's 'What's In The Bag' insight is brought to you in association with Fujikura.
Fujikura are leaders in performance shafts, and the brand is honored to regularly be the #1 driver and wood shaft on the PGA, LPGA, and DP World Tours.
In 2022 the brand's Ventus platform mopped up 44.5% of all available PGA Tour wins, with the Masters and Open champions both playing the brand's headline shaft unpaid. At the 2023 Masters, 39.1% of players used Fujikura driver shafts, with five of the final Top 10 choosing the brand's super stable models.
In short Fujikura shafts are the shaft of choice of the world's very best players.
About the author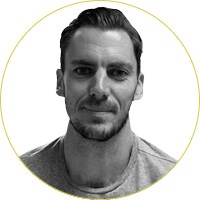 Rob McGarr – Contributing Editor
Rob McGarr is a freelance contributor at Today's Golfer.
He has been a writer and editor for over 15 years, covering all manner of subjects, including golf (obviously).
You can follow him on YouTube where – depending on what day of the week it is – he'll either be trying his best to get his handicap down to scratch or shoving his clubs in a cupboard, never to be seen again.
He's also on Twitter and Instagram, which is pretty ironic considering he generally loathes social media.
Rob is a member at Royal North Devon, where he plays off a four-handicap.
Rob uses a Callaway GBB Epic Sub Zero driver, Ping G 3-wood, Callaway X Forged UT 18 2-iron, Ping i25 irons, Cleveland RTX-3 wedges, Bettinardi BB1 putter, and the Bridgestone Tour B XS golf ball.
- Just so you know, whilst we may receive a commission or other compensation from the links on this page, we never allow this to influence product selections.