Motocaddy S1 Trolley (2022) Review
Last Updated:
What we say...
Motocaddy's S1 electric golf trolley has been given a sleek update for 2022, including rapid one-step folding, widescreen LCD, cable-free battery, and reduced size.
The S1 has been the most popular electric trolley model globally in recent years, so it's no wonder that Motocaddy have spent more than two years ensuring the new model is even better than its predecessor.
RELATED: Best Electric Golf Trolleys
The world's biggest-selling electric trolley brand have completely revamped their entry-level model and are also introducing a second model featuring Downhill Control (DHC), a clever technology that Motocaddy use to ensure your trolley keeps an even pace when going down hills.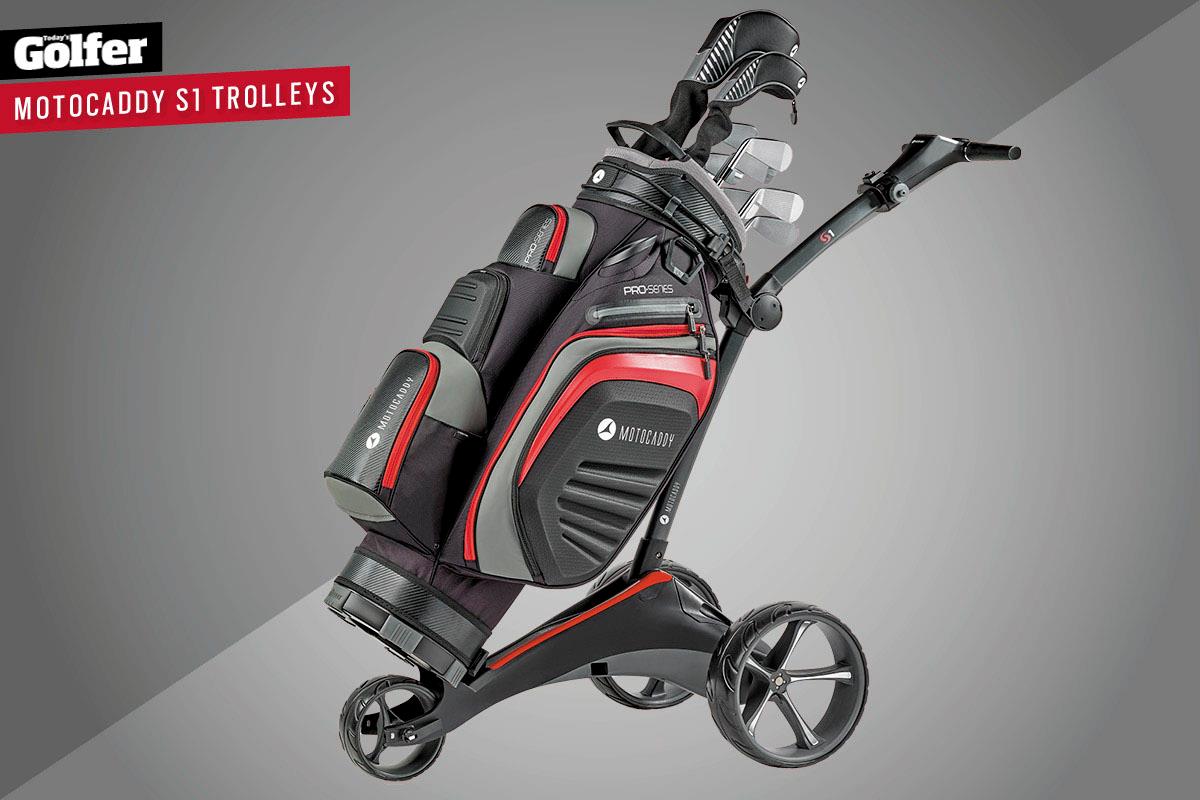 Both trolleys are designed to be incredibly easy-to-use and include the brand's quickest-ever one-step folding system, allowing golfers to be ready in seconds.
Bolstered by next generation high power 28V electronics, the S1 combines modern design with a powerful, whisper-quiet 230W motor, a super-lightweight lithium battery and upgraded visuals including a full-colour LCD widescreen display, viewable in all weather conditions.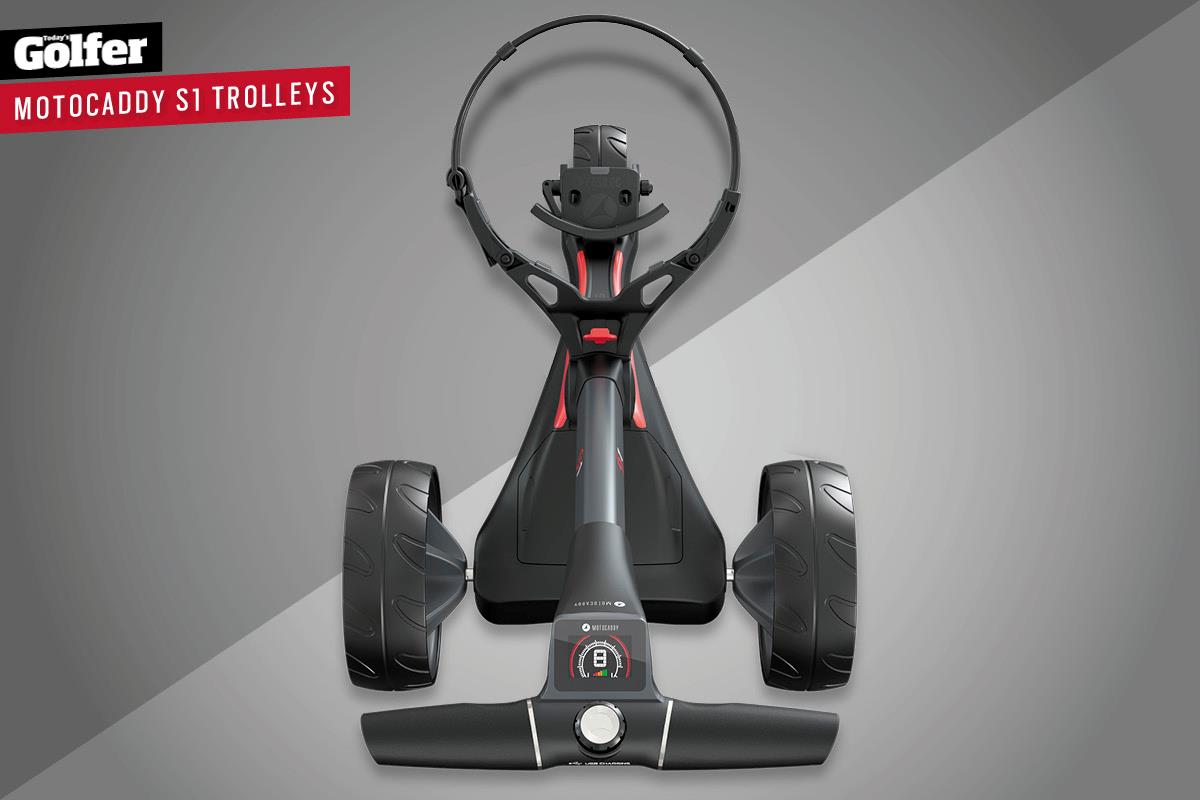 The sporty design also features Motocaddy's state-of-the-art 'Click 'N' Connect' battery technology, which not only provides cable-free connectivity, but also automatically disconnects the battery when folded and offers a quick-access port to allow onboard charging without removal.
RELATED: Best Golf Cart Bags
In a revolutionary step for the S-Series, S1 also boasts slimline ambidextrous sporty wheels that invert for compact transportation and storage, making the new trolleys 16% smaller than the previous models.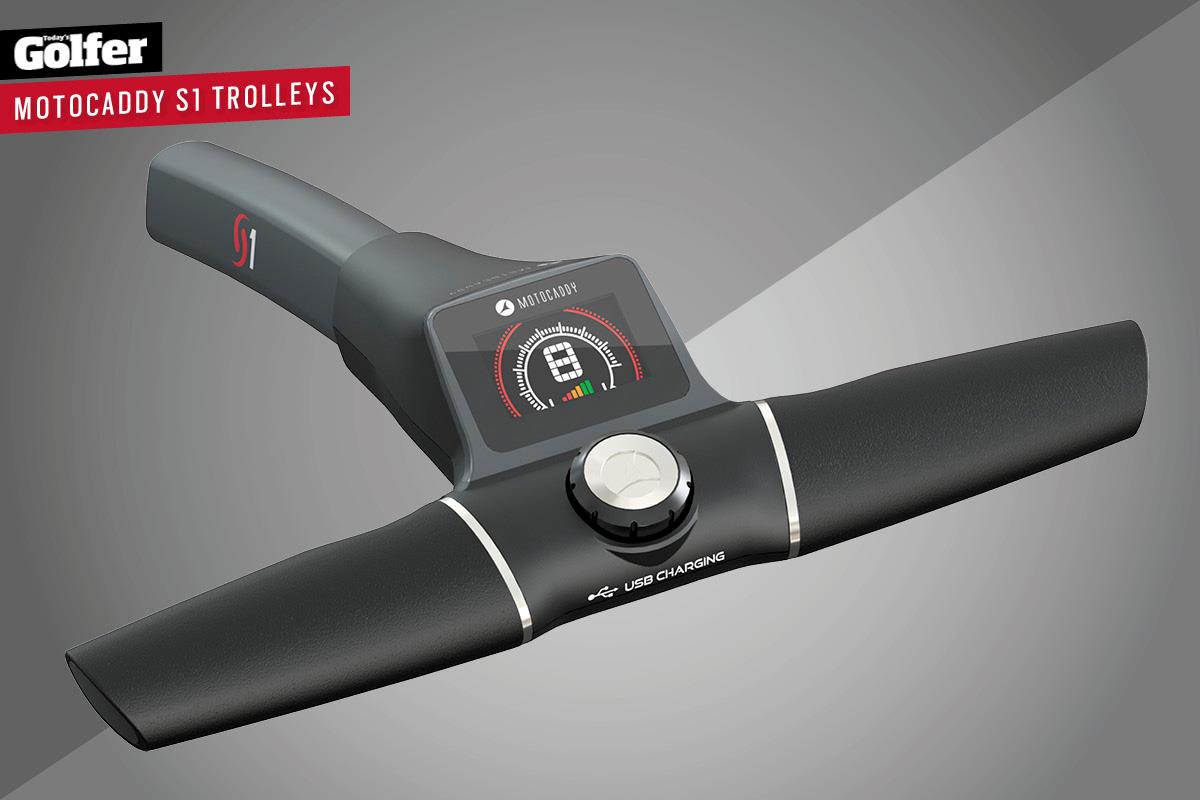 "The new S1 has taken more than two years to develop and follows considerable investment in consumer research to ensure that it meets the needs of modern golfers," said Motocaddy Marketing Director, Oliver Churcher.
RELATED: Best Golf Push Trolleys
"The S1 has been the world's most popular trolley over the past 15-years and the new model looks set to redefine what an entry-level electric trolley should offer. This is undoubtedly the easiest-to-use trolley we've ever developed, which combined with the impressive new technological features such as the cable-free battery, widescreen display and the one-step folding system; takes the 2022 S1 to a completely new level."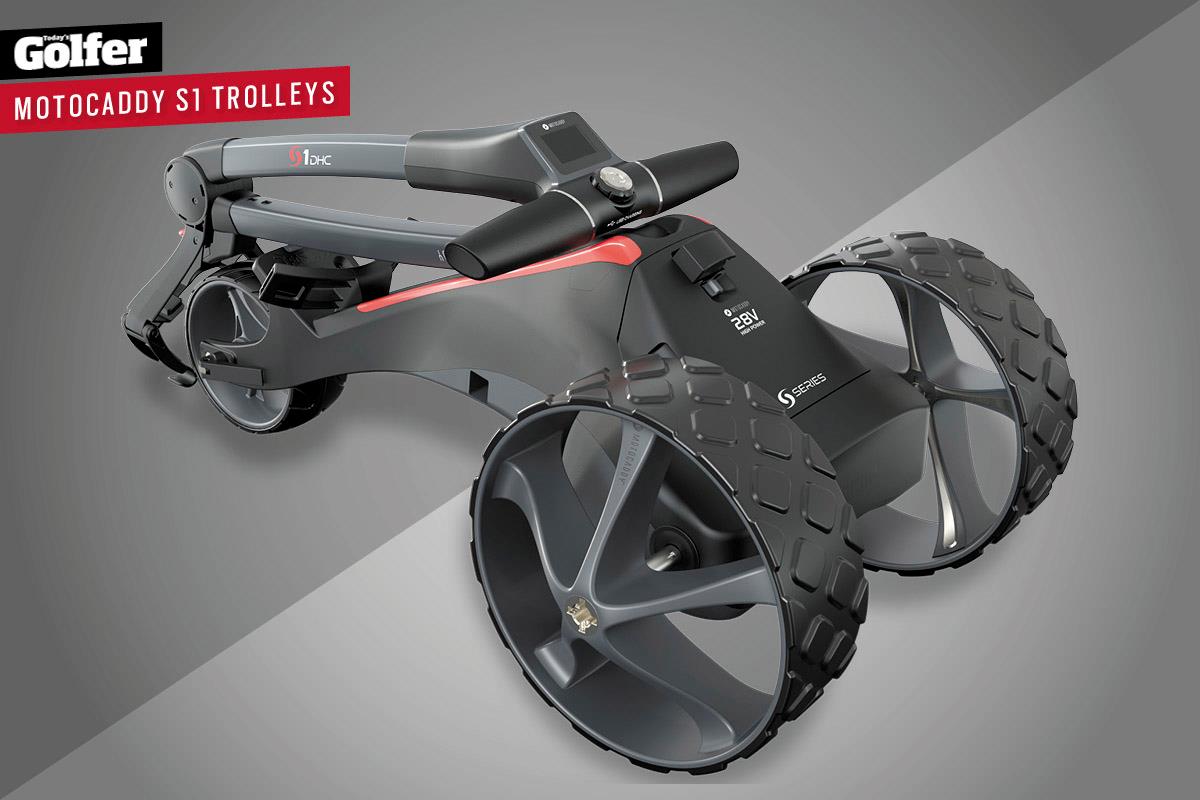 Other standout features include nine speed settings, with speed indicator and battery monitor located on the LCD widescreen, a USB charging port, Adjustable Distance Control (up to 45 yards), oversize tubing for ultimate handle stability, and the brand's innovative Easilock bag-to-trolley connection system.
As well as the Automatic Downhill Control, the S1 DHC features all-terrain wheels and an electronic parking brake.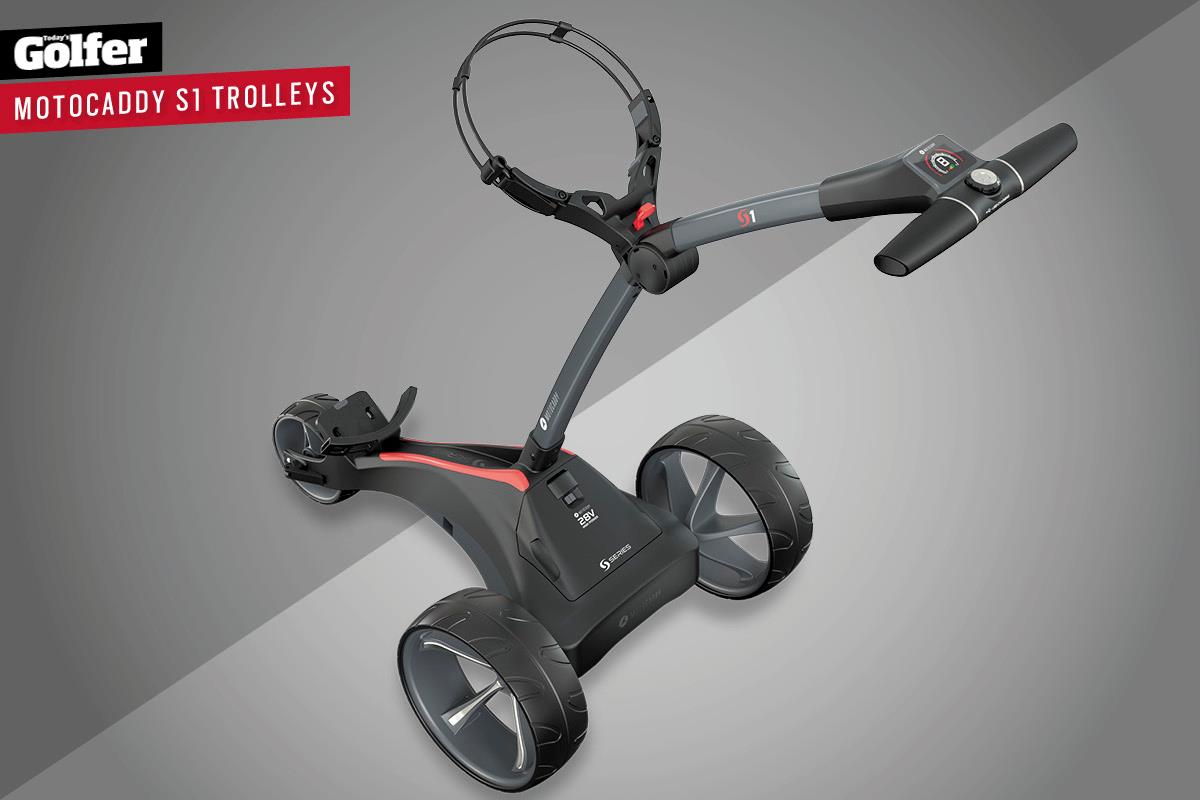 ABOUT THE AUTHOR
Rob Jerram is the Digital Editor of todaysgolfer.co.uk
He has been a journalist for more than 20 years, starting his career with Johnston Press where he covered local and regional news and sport in a variety of editorial roles across ten years.
Rob joined Bauer Media in 2010 and worked as the Senior Production Editor of Today's Golfer and Golf World magazines for ten years before moving into the Digital Editor's role in July 2020.
He has been playing golf for almost three decades and has been a member at Greetham Valley Golf Club in Rutland for eight years, playing off 12.
Product Information
Motocaddy S1 Trolley
RRP £599 (standard lithium battery), £649.99 (extended lithium battery)
Colour Red/Graphite
Motocaddy S1 DHC trolley
RRP £649.99 (standard lithium battery), £699.99 (extended lithium battery)
Colour Red/Graphite